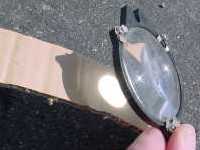 As we continue to impart our viewers with knowledge, we will journey into the past.



2. History of Solar Energy



People have harnessed solar energy for centuries.

As early as the 7th century B.C

., people used simple magnifying glasses to concentrate the light of the sun into beams so hot they would cause wood to catch fire. Over 100 years ago in France, a scientist used heat from a solar collector to make steam to drive a steam engine.

In the beginning of this century, scientists and engineers began researching ways to use solar energy in earnest. One important development was a remarkably efficient solar boiler invented by

Charles Greeley Abbott

, an American astrophysicist, in 1936.

The

solar water heater

gained popularity at this time in Florida, California, and the Southwest. The industry started in the early 1920s and was in full swing just before World War 11. This growth lasted until the mid- 1950s when low-cost natural gas became the primary fuel for heating American homes.

T

he public and world governments remained largely indifferent

to the possibilities of solar energy until the oil shortages of the 1970s. Today people use solar energy to heat buildings and water and to generate electricity.


The bottom line is...

It's been around for quite awhile, and now it's time to take it to the next level.